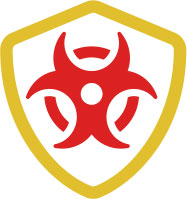 T.A.C.T is a 24/7 Emergency Biohazard Decontamination Service.
We provide professional remediation services for biohazards, crime scene, COVID-19, and many other services. For more information see our Services page.
About T.A.C.T. Cleaning Services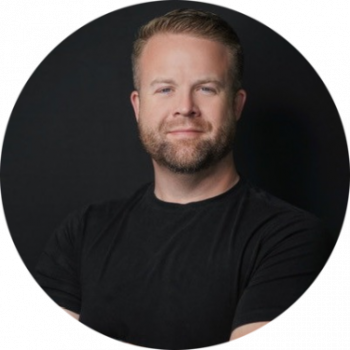 T.A.C.T was founded by former police veteran Matt Lovasz. Matt was also a former master franchise owner and master instructor in the biohazard industry. Matt has been featured on the A&E show Hoarders on multiple episodes.

After building a very successful business in the biohazard and hoarding clean up industry, Matt decided to start T.A.C.T using everything he had learned in his police and biohazard careers and improve on them to create the ideal crime scene clean up franchise.

At T.A.C.T we use proprietary chemicals and the best training to be the most reliable biohazard and hoarding clean up company in the industry.
About Servpro
Servpro is a franchisor of fire and water cleanup and restoration franchises in the United States and Canada. The franchise system provides localized services as well as large scale disaster recovery. SERVPRO is available 24 /7 to respond quickly to emergency, including water damage, emergency board up service, fire or mold restoration.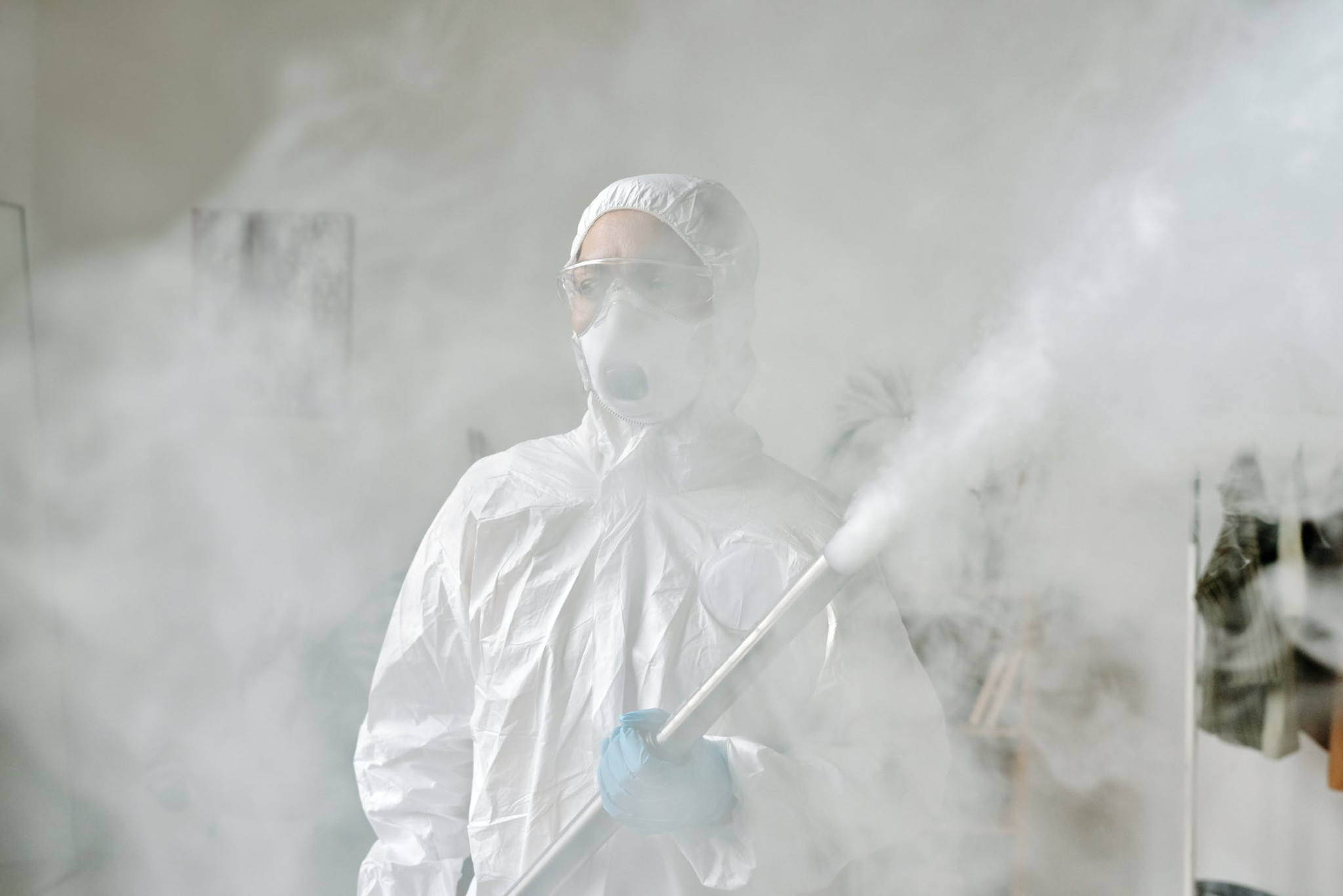 Request Your Discovery Kit
TACT VS Servpro COMPARISON
 

T.A.C.T.

Servpro
 Startup Costs

$80,949  to $153,949

including $69,299 that must be paid to the franchisor or affiliate

 

$167,575 to $221,450

including $124,250 that must be paid to the franchisor or its affiliate 

 

Initial Franchise Fee
 

$30,000

$60,000

Supplies, Equipment and Inventory
 

$38,000

 

$64,250
T.A.C.T. Fees
Royalty
The greater of $550 per month (Minimum Royalty) or 7% (Percentage Royalty) of "Gross Sales."
Payable to us by electronic funds transfer (EFT) that is initiated by you through an automated clearinghouse (ACH) transaction. 
SIE Package Maintenance and Renewal Fee
Our then-current fee that now is $15,000.
You are required to maintain all of the SIE Package equipment, which must be repaired and replaced as needed to maintain operation. We may require you to replace all of durable tools and equipment supplied with the original SIE Package, no more often than one time every five years. The content of the package will be available only from an approved supplier, or affiliate, or us. We have the right to increase this fee by any amount without limitation. We will notify you 60 days before a new fee is to be collected.
Late Fee
Our then-current late fee for failure to timely pay that now is 15% per annum of the total amount owed.
Payable to us only if you fail to timely pay the Royalty, National Branding Fee, or any other fee due to us.
Audit Fees
Our then-current fee that is now $750 plus our costs and expenses, including any accountants' and attorneys' fees.
Payable to us only if you understate your Gross Sales.
Transfer Fee
$15,000 Payable to us if you are permitted to transfer your rights to a third party.
Initial Training
We allow three people to take Initial Training. If you wish for more to take it, you will pay our then-current Additional Training Fee.
Additional Training Fee
The then-current fee that is now $1,500 plus your travel room and board if you travel to us.
Local Advertising Fee
The greater of $1,500 or 5% of Gross Sales.
You pay local suppliers, subject to our approval. The Local Advertising Fee will also be used for internet advertising. We may require your expenditures to be used in Regional Advertising Cooperative.
National Branding Fee
Our then-current fee that now is 2% of the Gross Sales.
Used to fund national branding events and advertising materials. We may increase at any time up to no more than 3% of the Gross Sales. We will give you no less than 60 days prior written notice before any increase. Payable to us.
Technology Maintenance Fee
Our then-current fee that now is $695 per month.
This covers our cost to maintain your landing page without additional charge to you. We may increase this fee at any time and in any amount after first giving you no less than 60 days prior written notice. Payable to our approved vendor or us.
Taxes
Our costs.
If your state assesses them, and except for our income taxes, you will reimburse us for all taxes we pay for products or services we furnish you, or on our collection of the Initial Franchise Fee, the Royalties advertising contributions, or other fees. We will give you written notice if such a tax is levied and will provide commercially reasonable proof of the calculation of the tax.
Servpro Fees
Royalty
Ranges from 3% to 10% of Your monthly Gross Volume
Renewal Fee
$1,000 if timely and an additional $1,000 if the renewal date is extended, subject to change upon 30 days' written notice, but not to exceed $10,000
Convention Registration Fee
Currently $450, if registered by May 1% and $550, if registered after May 4st $195 Guest registration fee, if registered by May 1* and $275 Guest registration fee, if registered after May 4st On-site registration or registration after June 30" will be $650
Job File Audit Fee
A fee not to exceed $50 for an audit of certain Select National Accounts, National Accounts and Commercial Accounts job files. The Audit Fee is subject to change upon notice
Transfer Fee
Up to $20,000.
You must pay Us the then-current non- refundable transfer fee for any transfer of interest in the Franchise or the legal entity owning the Franchise.
Initial Training Fee
Initial training will be provided to additional persons or for Your employees ona space-available basis at a cost of $1,000 each for the New Franchise Training Program and $545 for attendance at the Classroom portion of Mold Remediation Course currently instructed by EHS Services, LLC
You must attend initial training. Initial training is provided for 2 Owners at no additional charge when You pay Us a Franchise Fee/Transfer Fee. The initial training includes the 2-day Mold Remediation Course class in Gallatin, Tennessee currently presented by EHS Services, LLC and the New Franchise Training Program. 
Applied Structural Drying ("ASD") Training and Certification
The fee can vary from $500 to $1,500 per person for training and $100 for certification by the Institute of Inspection Cleaning and Restoration Certification
Advertising Customization Fee
$25 to modify an ad; $35 to create anew ad; $50 per hour for extensive customization project
Social Media Program
Up to $599 per year for the first Franchise license and up to $500 per year for each additional license (service optional)
The program includes a separate social media dashboard for managing content, including officially-branded SERVPRO® content delivered to You
Franchise Website Packages
There is no cost for a Basic Website; the Professional Website is provided for an annual fee of up to $499 in 2019, plus $239 for each additional Franchise for the Professional Website Package; a Multi-License Website Package is provided for an annual fee of up to $599. Domain name registration and maintenance fees for Basic Websites are $35 per year per domain name; the Professional Website Package and Multi- License Website Package include one domain name at no additional charge and each additional domain name is $25 per year
Taxes
Amount imposed by federal, state, and local tax authorities on any fees or amounts payable to Us by You.
You must pay to Us an amount equal to any sales or use tax, gross receipts tax or similar tax (other than income tax) imposed on Us with respect to any payments to Us.
Our Franchise Opportunities