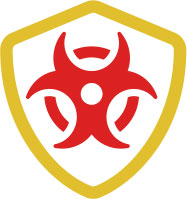 T.A.C.T is a 24/7 Emergency Biohazard Decontamination Service.
We provide professional remediation services for biohazards, crime scene, COVID-19, and many other services. For more information see our Services page.
About T.A.C.T. Cleaning Services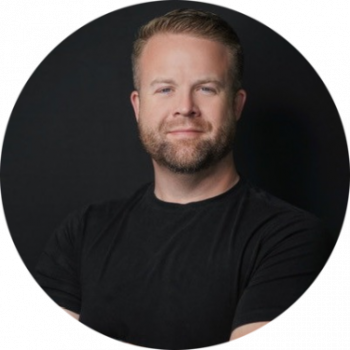 T.A.C.T was founded by former police veteran Matt Lovasz. Matt was also a former master franchise owner and master instructor in the biohazard industry. Matt has been featured on the A&E show Hoarders on multiple episodes.

After building a very successful business in the biohazard and hoarding clean up industry, Matt decided to start T.A.C.T using everything he had learned in his police and biohazard careers and improve on them to create the ideal crime scene clean up franchise.

At T.A.C.T we use proprietary chemicals and the best training to be the most reliable biohazard and hoarding clean up company in the industry.
About Steri-Clean
STERI-CLEAN® is the nation's leading cleanup provider, providing crime scene cleanup, hoarding cleanup, biohazard cleanup and decontamination services. STERI-CLEAN® always delivers a combination of professionalism and compassion in every job we do.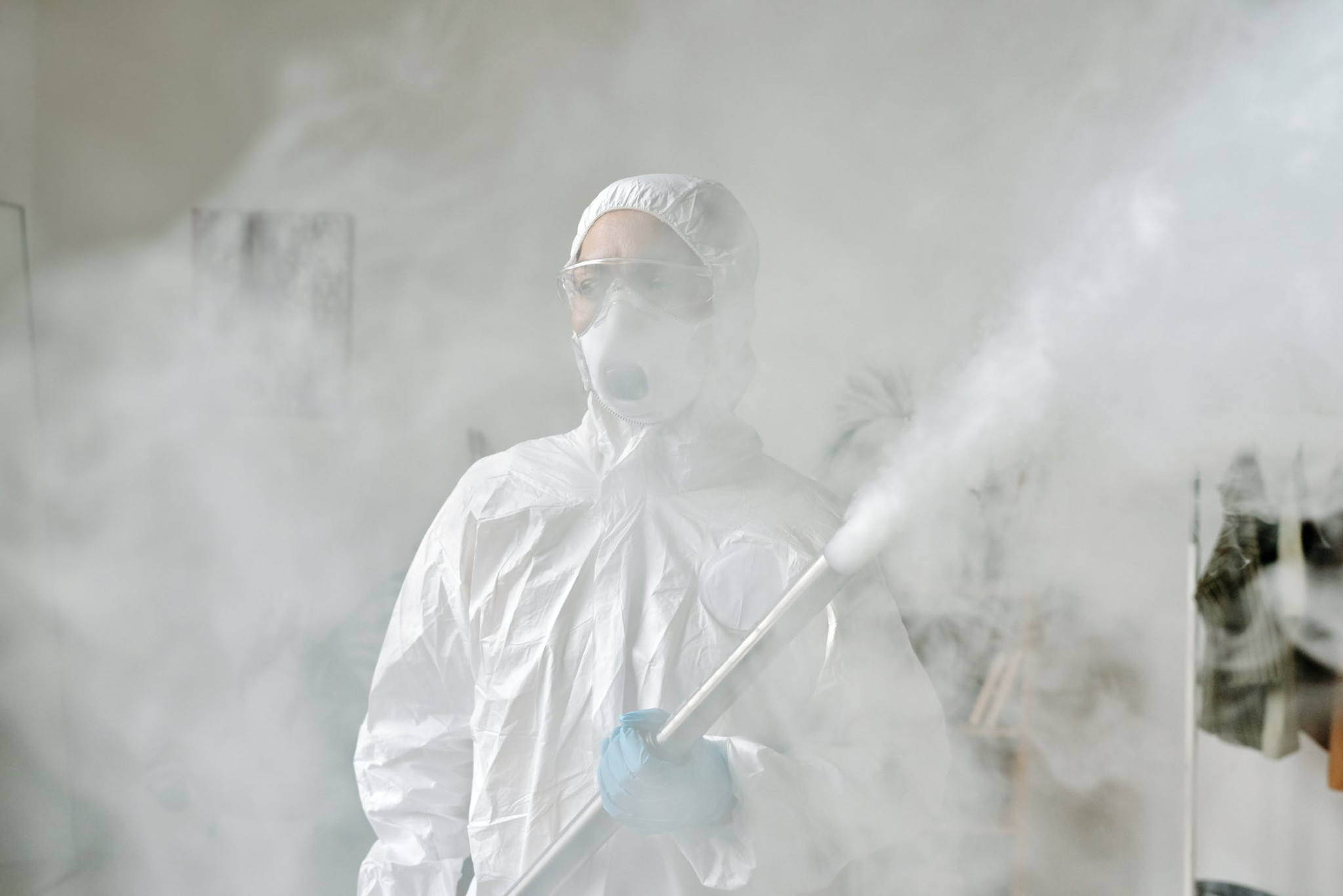 Request Your Discovery Kit
TACT VS Steri-Clean COMPARISON
 

T.A.C.T.

Steri-Clean
 Startup Costs

$80,949  to $153,949

including $69,299 that must be paid to the franchisor or affiliate

 

$70,814 – $232,651

including $26,000 to $51,000 that must be paid to the franchisor or its affiliates



Initial Franchise Fee
 

$30,000

 

$50,000

Supplies, Equipment and Inventory
 

$38,000

Computer Equipment and Software $2,585 - $4,650
Equipment — Warehouse/Field $4,306 - $8,534
Equipment — Hoarding $321 - $747
Tools $191 - $756
Work Vehicles $7,066 - $65,000
Supplies — Field $4,943 - $7,066
Office supplies $437 - $1,748
T.A.C.T. Fees
Royalty
The greater of $550 per month (Minimum Royalty) or 7% (Percentage Royalty) of "Gross Sales."
Payable to us by electronic funds transfer (EFT) that is initiated by you through an automated clearinghouse (ACH) transaction. 
SIE Package Maintenance and Renewal Fee
Our then-current fee that now is $15,000.
You are required to maintain all of the SIE Package equipment, which must be repaired and replaced as needed to maintain operation. We may require you to replace all of durable tools and equipment supplied with the original SIE Package, no more often than one time every five years. The content of the package will be available only from an approved supplier, or affiliate, or us. We have the right to increase this fee by any amount without limitation. We will notify you 60 days before a new fee is to be collected.
Late Fee
Our then-current late fee for failure to timely pay that now is 15% per annum of the total amount owed.
Payable to us only if you fail to timely pay the Royalty, National Branding Fee, or any other fee due to us.
Audit Fees
Our then-current fee that is now $750 plus our costs and expenses, including any accountants' and attorneys' fees.
Payable to us only if you understate your Gross Sales.
Transfer Fee
$15,000 Payable to us if you are permitted to transfer your rights to a third party.
Initial Training
We allow three people to take Initial Training. If you wish for more to take it, you will pay our then-current Additional Training Fee.
Additional Training Fee
The then-current fee that is now $1,500 plus your travel room and board if you travel to us.
Local Advertising Fee
The greater of $1,500 or 5% of Gross Sales.
You pay local suppliers, subject to our approval. The Local Advertising Fee will also be used for internet advertising. We may require your expenditures to be used in Regional Advertising Cooperative.
National Branding Fee
Our then-current fee that now is 2% of the Gross Sales.
Used to fund national branding events and advertising materials. We may increase at any time up to no more than 3% of the Gross Sales. We will give you no less than 60 days prior written notice before any increase. Payable to us.
Technology Maintenance Fee
Our then-current fee that now is $695 per month.
This covers our cost to maintain your landing page without additional charge to you. We may increase this fee at any time and in any amount after first giving you no less than 60 days prior written notice. Payable to our approved vendor or us.
Steri-Clean Fees
Royalty
The greater of: 
8% of Gross Revenue if your weekly sales do not exceed $8,000, 7% if your weekly sales are between $8,001 and $12,000, and 6% if your weekly sales exceed $12,001, or a weekly minimum royalty of $300 during the first year after the Start Date, $450 during the second year after the Start Date, and $600 during the third and later years after the Start Date.
Renewal Fee
20% of the then-current initial franchise fee
Interest On Late Payments
1.5% per month or at the highest rate allowed by applicable law on the date when payment is due, whichever is less
Cost Of Audit
Actual expenses we incur for the audit
Payable only if we undertake the audit because you do not submit timely reports or if the audit discloses a discrepancy of 3% or more
Expenses Of Training A Replacement Designated Owner
Our trainer's cost of travel, wages, lodging, meals and incidental expenses and the trainer's reasonable per diem for traveling to your location to administer training.
Fee For Continuing Education
A reasonable fee in light of the trainer's skill and experience and the length and location of the training program. You pay your own expenses.
Local Advertising
Minimum of 2% of monthly Gross Revenue
You must provide us with a monthly accounting of these expenditures which must meet our standards and specifications and will be subject to our approval.
National Marketing Contribution
3% of Gross Revenue or $140, whichever is more
Technology Fee
$199, plus $30 per phone in your office, for up to 1 hour of work per month on your web page, use of our web-based scheduling and contact management application, telephone service with unlimited domestic calling, and a share of the cost of our toll-free promotional telephone numbers.
Our Franchise Opportunities